Police Gazette and BKBHOF bare-knuckle world champion Bobby Gunn faced the great Roy Jones Jr for the WBF cruiserweight world championship on Friday and fans were treated to a clinic by the two old pros. After the fight, Bobby told us his strategy was to bring the 48-year-old Jones deep into the 12-round schedule and then unleash a torrent once the former four-time champ began to tire. It was not to be, however, as Jones spent the first seven rounds measuring Gunn and getting to him a little bit more with each round. Then, near the end of round 7, Jones landed a solid combination that opened a twin Yosemite of blood from the nose of the former cruiserweight champ. Between rounds his corner was unable to stem the flow and the fight was called, officially seven seconds into round 8.
Bobby now turns his attention back to bare knuckle boxing. He is the face of the sport, and he's determined to bring fans some official action soon—though some unofficial action happened as quickly as a couple hours after his match with Jones had concluded. Having resented an insult by a hotel bar patron, Bobby demonstrated free of charge some of the technique that has made him the BKB world champ. As for news about upcoming official bouts, stay tuned.
Here are some images from the evening: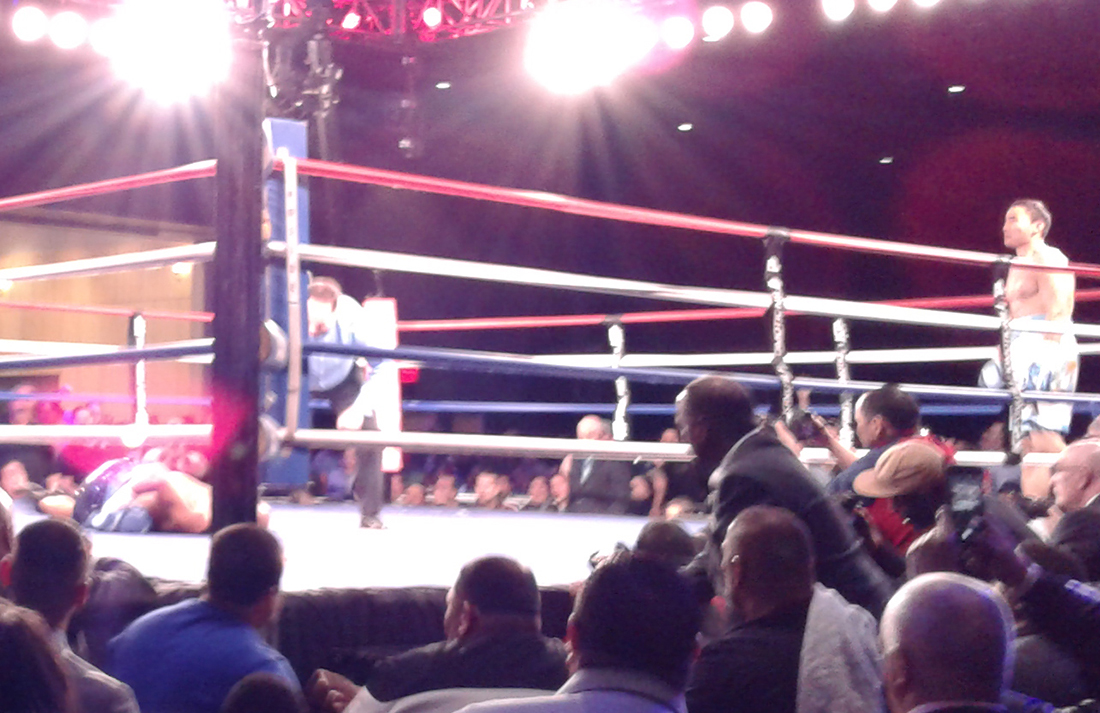 In the co-headliner, junior middleweight Kanat Islam, right, watches opponent Robson Assis get counted out in the 1st-round.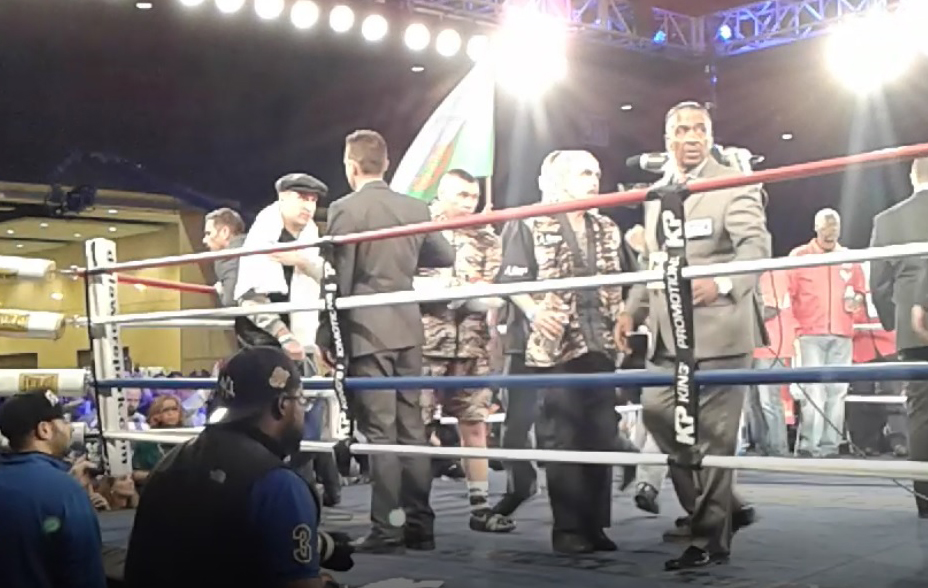 Video of Bobby Gunn's entrance to the ring.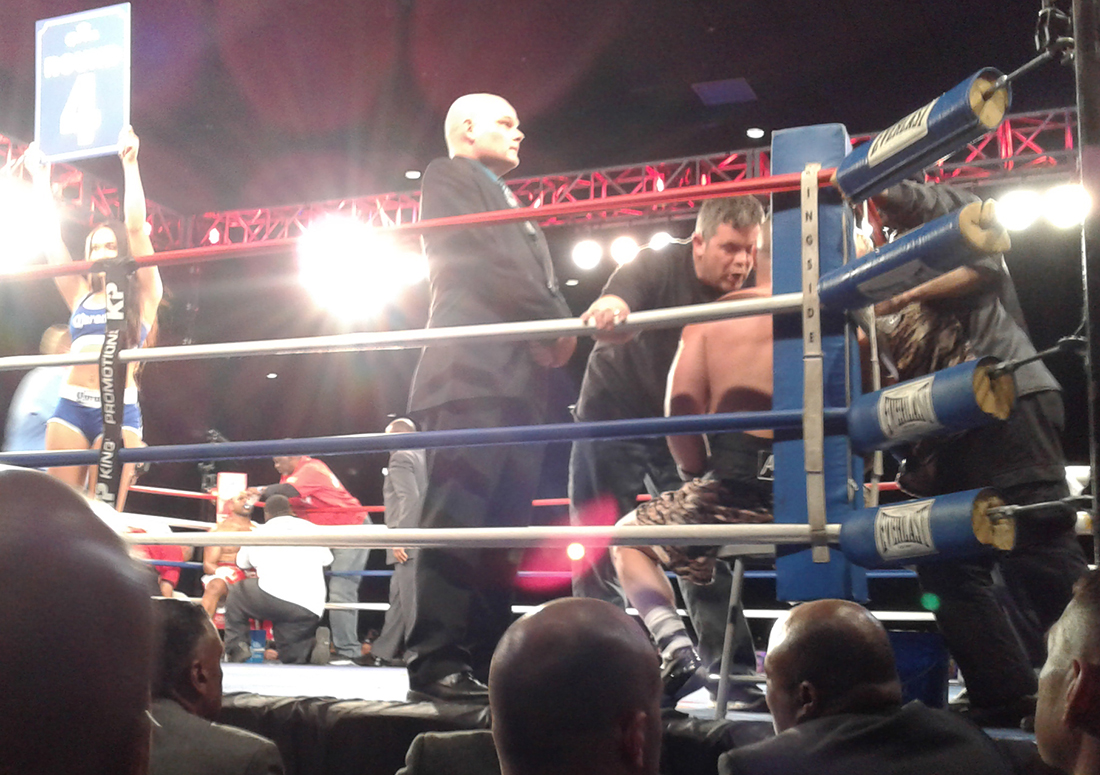 Gunn, near corner, and Jones get instruction prior to the 4th round.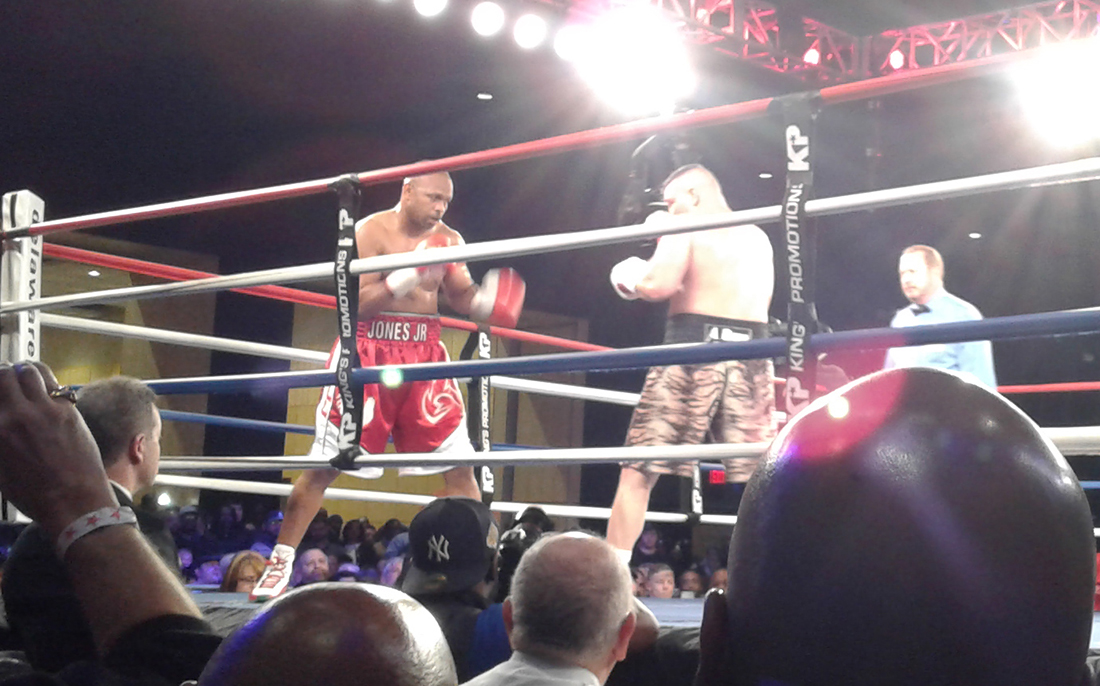 Gunn and Jones 7th-round action.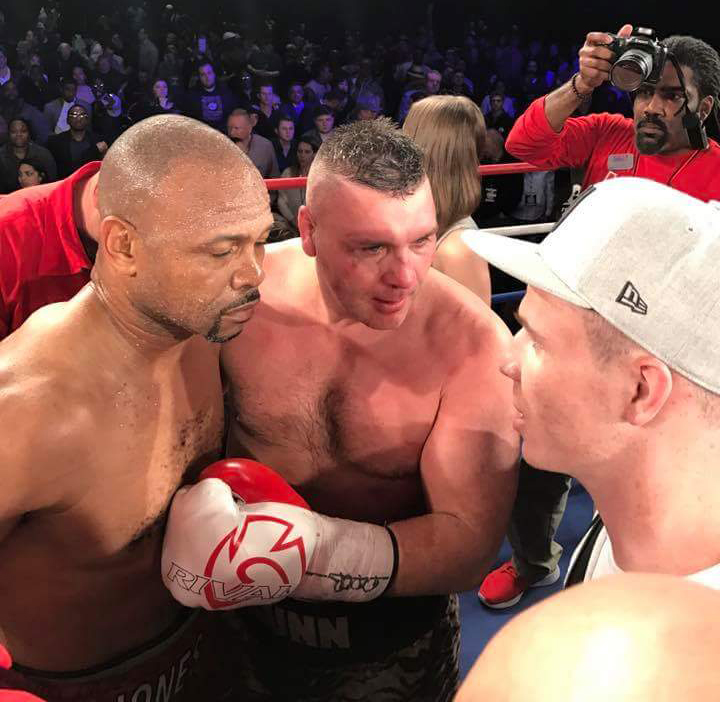 After the decision, the fiercely loyal and protective Bobby Gunn Jr, right, is told by his dad that Jones deserves the highest respect.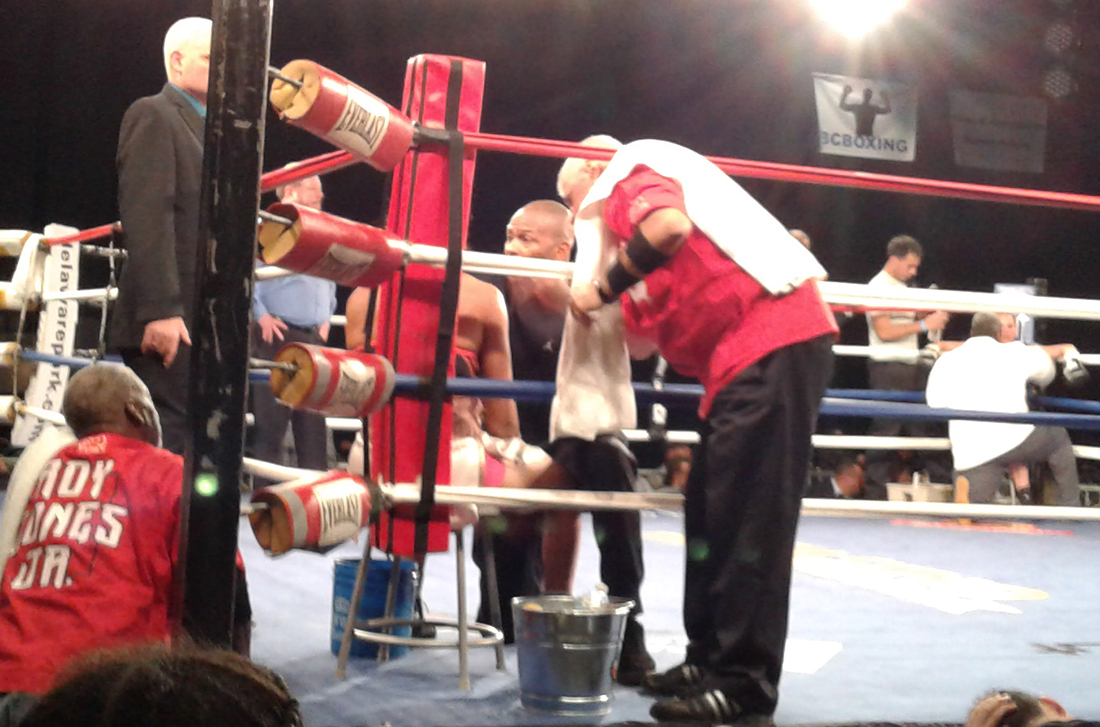 After winning his championship match, Roy Jones Jr acts as trainer for German lightweight Ikram Kerwat during her victory over Britain Hart.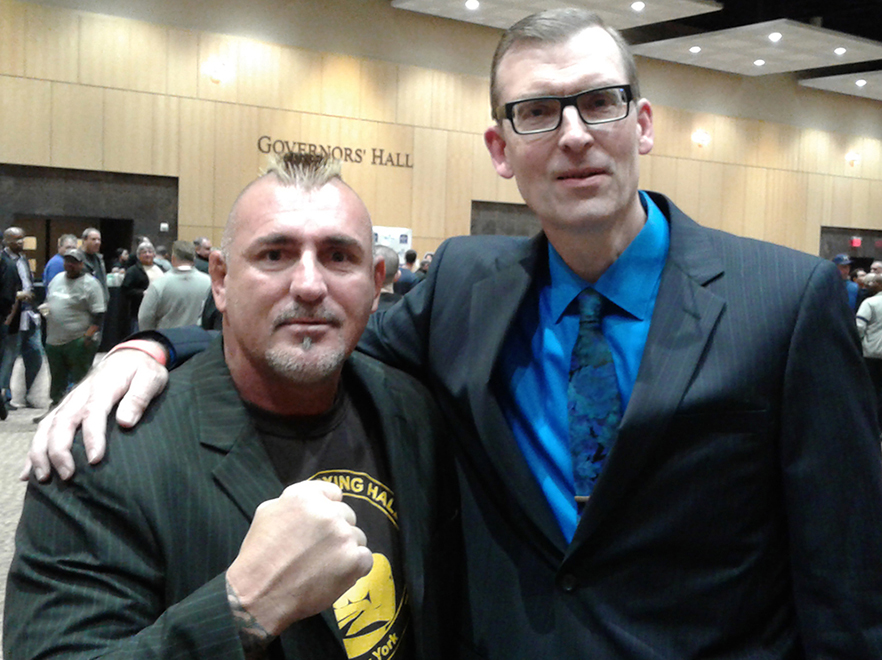 Police Gazette publisher Steven Westlake, right, and number-1 contender for the American BKB Championship belt Shannon Ritch.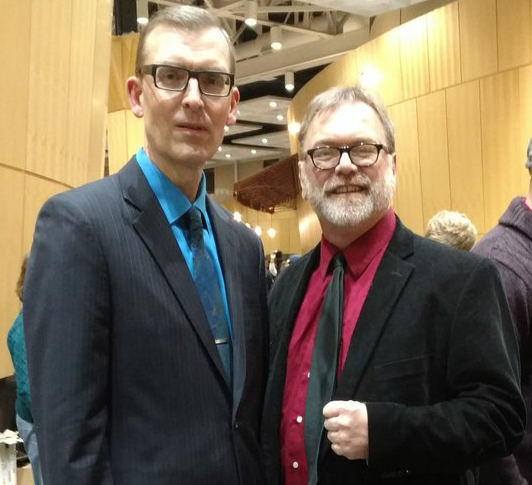 Publisher Westlake with Bare Knuckle Boxing Hall of Fame president Scott Burt.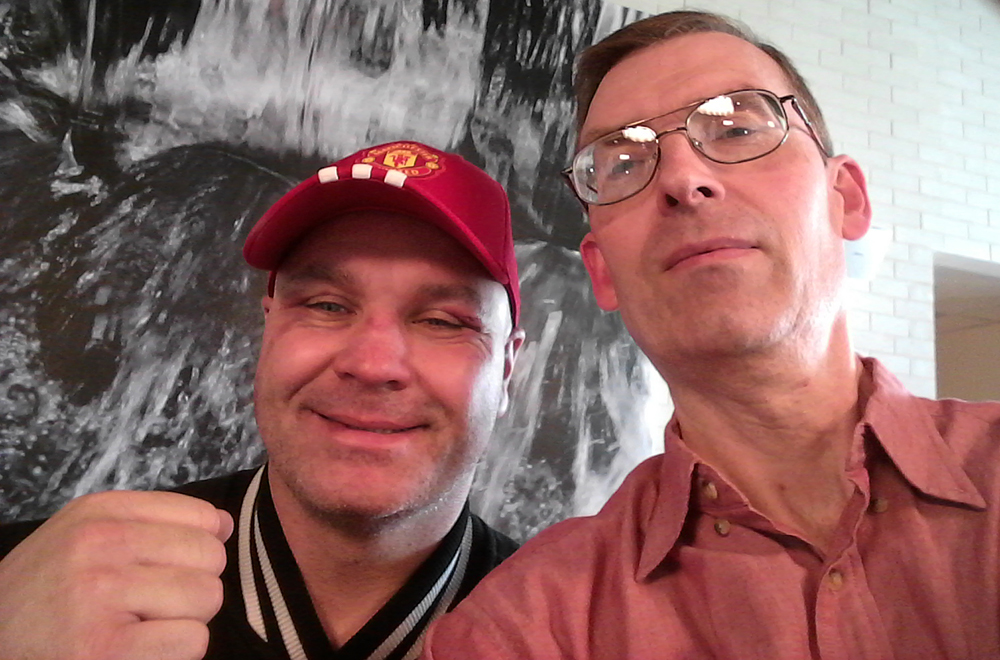 Bobby Gunn and publisher Westlake the morning after. Bobby fought two bouts the night before, one official the other impromptu. But some here still think he looks better than our publisher!